Member Since February 1, 2022
PERFORMANCE REPORT
Member Since February 1, 2022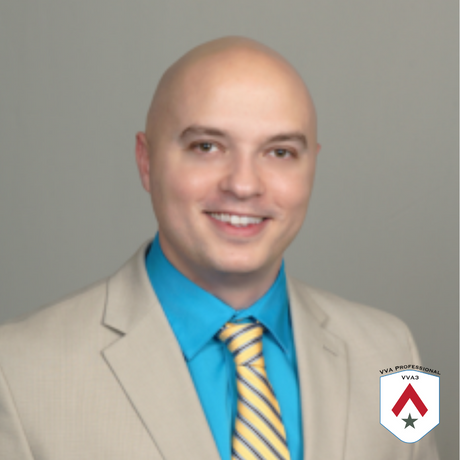 Proudly serving veterans from
Virginia
Izzy Khalil
I have been a mortgage loan officer since 2005 and have loved every minute of making home ownership dreams a reality whether you are purchasing your first home, renovating an existing home, or changing things up and buying something different, I can help you with any of it!
I am dedicated to and focused on understanding the needs and wants of my clients so that I can help them feel comfortable with their informed decision. Buying a home can be a breeze… so long as you have the right mortgage loan officer supporting you and keeping you engaged! And most importantly… an experienced loan officer. I started the first decade of my career in high volume origination centers which has put at least 2,000 + closings under my belt and offered me a wealth of experience.
No loan is a stranger to me! I have experience with conventional, FHA, VA, USDA, VHDA, portfolio, jumbo, renovation, relocation, modification, assumptions, refinances, and construction to permanent financing. I have seen it all and done it all! Also, if you're a first-time home buyer, you can rest assured that you are in good hands as I am well versed on grant and down payment programs that may help you obtain assistance (money or a specialty loan) with buying a home.
When I am not on my computer working on your loan, I spend my time in the community and have a very large, expansive network in the industry/community which helps me not only understand every aspect of buying a home, but also helps me better serve you, my client, as I have a wealth of knowledge and resources due to my involvement.
About Izzy's VVA Rank
VVA3 is the second rank achieved. With these professionals they have reviewed the VA Lender Handbook's second half and another series of courses which total time to complete often surpass 12 hours of training. The goal of the courses and test series is the same as the series taken for VVA2, to break down the knowledge and challenge the fortitude of character of the professional. Not only have they completed two series of tests to qualify them for this rank, but we are also teaching them soft skills in communication. We are preparing our professionals to lead for your sake. How to lead correctly and not by hiding behind the shinies on their collars or some statement of "I've been doing this for so many years!" Leaders worth following have a mission worth following and lead with compassion for those following them. The most outstanding leaders have the heart to serve those under them. Our goal in creating Vetted VA is educating our professionals so they may take care of your needs and educate you with correct information to ensure that no matter what you are facing - you are well prepared to engage professionals with right and true resourced answers. All of our tests require 90% or higher to pass, and we cause failure to ensure our professionals are prepared to take on almost any situation.
At this rank you will now find these professionals on our map at VettedVA.com. You will find these professionals moderating in our Facebook Group of VettedVA for the Veteran and Active-Duty servicemembers and our Facebook Group of VettedVA for Professional Support. They are required to encounter every question and impact point as they did with the testing mechanism - with cited and sourced answers the inform and equip the community to be their own best advocate when working with any other professional. These professionals in VVA3 rank serve in Squads and Fire Teams to ensure there is active watch and engagement at all times. They are held accountable for presence, engagement, and performance.