Member Since August 12, 2022
PERFORMANCE REPORT
Member Since August 12, 2022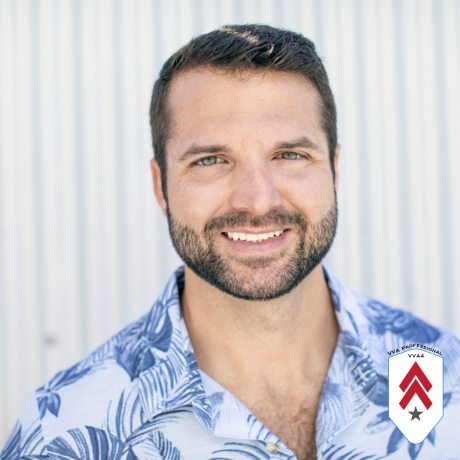 Proudly serving veterans from
Colorado
Rylan Maddox
Rylan was born in the Philippines on Clark AFB where his father was deployed as an Air Force Pilot. He didn't know it at the time, but growing up in a military family would give him the unique perspective of the lifestyle of his future clients. In 2010, Rylan relocated back to Hawaii, where shortly after a friend introduced him to the mortgage industry. In just three years, Rylan became branch manager of their Hawaii branch. Rylan almost exclusively focused on VA loans, in fact 98% of all business was VA for his the first five years. He grew a passion for helping veterans fully understand the power of their entitlement with the VA Home Loan Benefit, and embraced the mantra of one of his mentors, "If it helps the Veteran, and doesn't harm the company – we're going to do it". Since joining the mortgage industry, Rylan has expanded his area of expertise to include Conventional, FHA, Investment, and Jumbo loans and has helped over 1000 families purchase or refinance their home.
When Rylan is not educating future homeowners and getting them into their dream home, he enjoys spending time with his wife Kira, his daughter Camryn, stepdaughter Kaylee and his two fur-babies Malu the German Shepard and Preslee the Bernedoodle. He enjoys the outdoors, hiking, snowboarding/skiing, training with firearms, traveling and even games on PC a bit.
About Rylan's VVA Rank
VVA4s are the professionals have earned this rank with time in service as well as exceeding minimum performance standards of VVA3. They have served a minimum of six months as a VVA3, met all performance metrics, and continued to submit their accountability tracking on time regularly. They will answer every question perfectly in accordance with the VA Lender Handbook guidelines, VA resources and, not just one lender's overlays. During these 6 months we are testing their hearts and minds. They will be the embodiment of our institutional core values of honor, courage, and commitment. We want to see the best showing up in VVA4; we want to see how they engage you, respond to your direct questions, and respond to questions that could benefit them but they will never take an individual position to gain through solicitation. We aim to achieve the change we want to find for you and protect you as a Veteran and Active Service Member. Changing the hearts and minds of those helping you is the only authentic way to make a difference. No regulation or rules will help because people are still the same in trying to find easy ways around rules. VVA4 are there to serve you because you serve our Country.
At VVA4 the professional will be eligible to serve as a Squad Leader. This challenge is to begin training peer to peer leadership in a unique way. These peers are not employees, they are not subordinates, they are unique peers that choose to follow and whose leadership must be earned. The minimum time spent in VVA4 will be approximately 1 year.