Member Since May 22, 2020
PERFORMANCE REPORT
Member Since May 22, 2020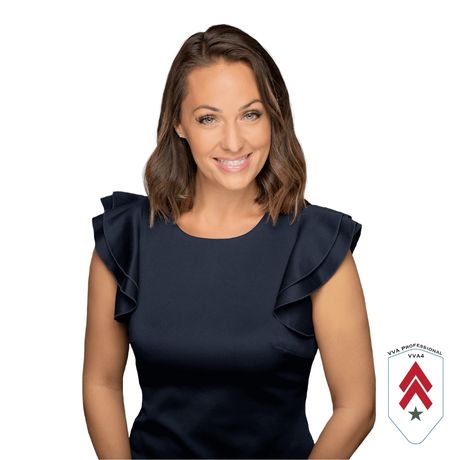 Proudly serving veterans from
Maine
Skylar Welch
Skylar Welch, Founder and Loan Originator of Maine Pointe Lending, started from the ground up as an LOA in 2011 to a $100M producing independent Mortgage Broker in just 5 years. She opened Maine Pointe Lending in 2020 in Falmouth, Maine and has achieved notable awards as a Top Scotsman Guide Originator, Scotsman Top Woman Originator, Top 100 purchase loan officer in the country, Top 1% loan originator, AIME's Impact Award and the Women With a Vision Award winner. Over the last several years Skylar has been on stage as a speaker helping other mortgage professionals and real estate agents grow their businesses by building relationships and being consistent with creative marketing.
Skylar's entrepreneurial spirit started at the young age of 8 when she started her first business. She would be seen pushing a cart around her small coastal island town, selling snow cones for $1 each at all of the area little league games, and by the age of 16, had saved enough money to buy her first car. She has always had a fire to be successful and help others along the way. In the first five years in the mortgage industry, Skylar became a mom to 3, which gave a different level of motivation, accelerating her originating to the point that she became a known originator nationwide. Skylar is an innovative marketer who brings new enthusiasm and ideas to a dated industry. She has created marketing ideas from scratch, leading realtors and loan officers to the next level. The goal when Skylar opened Maine Pointe Lending, was to provide as much value to her agents and referral partners as possible, by coming up with creative marketing ideas to elevate and build their businesses by using video and social media. She brings a refreshing perspective to lead generation and social networking and has discovered ways to become engrained in her community by giving back every chance she gets. Skylar's success can be attributed to her ability to combine her creative instincts with a deep understanding of consumer behavior and market trends and her willingness to share with anyone and everyone.
About Skylar's VVA Rank
VVA4s are the professionals have earned this rank with time in service as well as exceeding minimum performance standards of VVA3. They have served a minimum of six months as a VVA3, met all performance metrics, and continued to submit their accountability tracking on time regularly. They will answer every question perfectly in accordance with the VA Lender Handbook guidelines, VA resources and, not just one lender's overlays. During these 6 months we are testing their hearts and minds. They will be the embodiment of our institutional core values of honor, courage, and commitment. We want to see the best showing up in VVA4; we want to see how they engage you, respond to your direct questions, and respond to questions that could benefit them but they will never take an individual position to gain through solicitation. We aim to achieve the change we want to find for you and protect you as a Veteran and Active Service Member. Changing the hearts and minds of those helping you is the only authentic way to make a difference. No regulation or rules will help because people are still the same in trying to find easy ways around rules. VVA4 are there to serve you because you serve our Country.
At VVA4 the professional will be eligible to serve as a Squad Leader. This challenge is to begin training peer to peer leadership in a unique way. These peers are not employees, they are not subordinates, they are unique peers that choose to follow and whose leadership must be earned. The minimum time spent in VVA4 will be approximately 1 year.