Member Since March 16, 2023
PERFORMANCE REPORT
Member Since March 16, 2023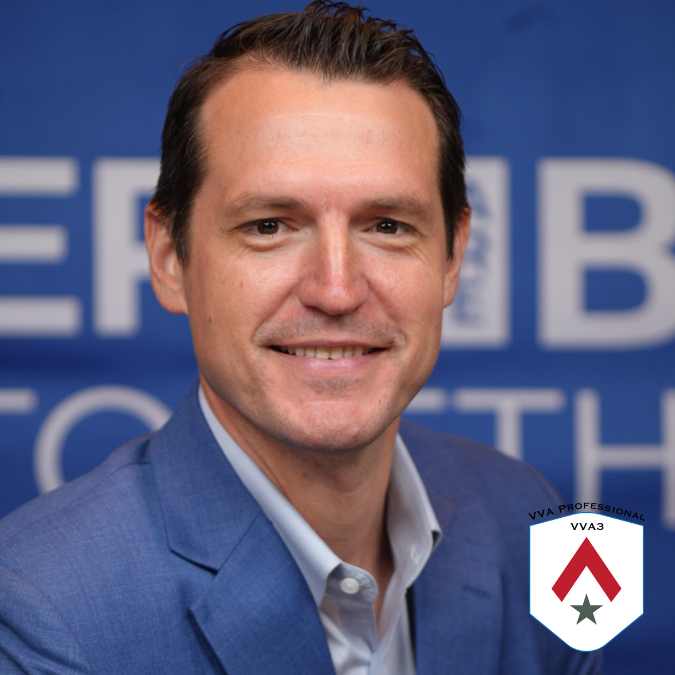 Proudly serving veterans from
Florida
Stephen Cowherd
Whether you're on the exciting journey of buying a new home, selling your current one, refinancing, or even building your dream haven, your mortgage journey is a significant part of your family's story. Trusting the right loan specialist becomes crucial in these moments, especially considering the ever-changing market conditions and mortgage landscapes.
As a devoted professional, my mission is to guide you and your family through the mortgage process with care and expertise. I understand the importance of making choices that align with your family's needs and aspirations. For a more personalized experience and expert advice, I'm just a phone call, text, or email away, ready to assist your family on this exciting journey.
About Stephen's VVA Rank
VVA3 is the second rank achieved. With these professionals they have reviewed the VA Lender Handbook's second half and another series of courses which total time to complete often surpass 12 hours of training. The goal of the courses and test series is the same as the series taken for VVA2, to break down the knowledge and challenge the fortitude of character of the professional. Not only have they completed two series of tests to qualify them for this rank, but we are also teaching them soft skills in communication. We are preparing our professionals to lead for your sake. How to lead correctly and not by hiding behind the shinnies on their collars or some statement of "I've been doing this for so many years!" Leaders worth following have a mission worth following and lead with compassion for those following them. The most outstanding leaders have the heart to serve those under them. Our goal in creating Vetted VA is educating our professionals so they may take care of your needs and educate you with correct information to ensure that no matter what you are facing - you are well prepared to engage professionals with right and true resourced answers. All of our tests require 90% or higher to pass, and we cause failure to ensure our professionals are prepared to take on almost any situation.
At this rank you will now find these professionals on our map at VettedVA.com. You will find these professionals moderating in our Facebook Group of Vetted VA for the Veteran and Active-Duty servicemembers and our Facebook Group of Vetted VA for Professional Support. They are required to encounter every question and impact point as they did with the testing mechanism - with cited and sourced answers the inform and equip the community to be their own best advocate when working with any other professional. These professionals in VVA3 rank serve in Squads and Fire Teams to ensure there is active watch and engagement at all times. They are held accountable for presence, engagement, and performance.