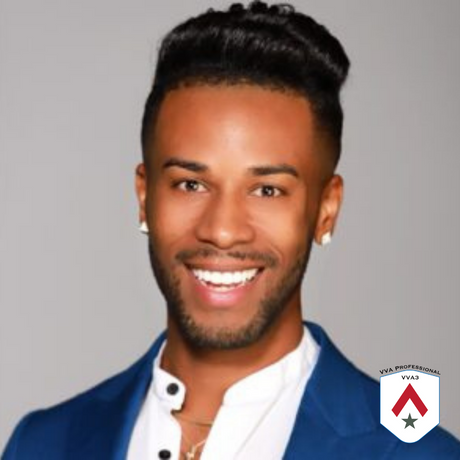 Proudly serving veterans from
Texas
MarkAnthony is licensed in:
MarkAnthony Ball
MarkAnthony Ball is a distinguished and highly regarded real estate agent based in San Antonio, TX. He is the Founder and CEO of Ball International Real Estate Group, a multifaceted real estate team that seamlessly combines media, entertainment, education, and technology. With an impressive track record of more than $20M USD in sales, MarkAnthony has represented clients in landmark deals throughout Texas. He is currently voted the #2 REALTOR in San Antonio in 2022 (voted as #3 in 2021), serves as a presiding board member of the Young Professionals Committee on the State of Texas Realtors organization, and is recognized in Fortune Magazine's Under 40 List for April/May 2023
In addition to his role as a successful real estate agent, MarkAnthony is also a respected public speaker, certified mentor, and a 12 year Veteran of the United States Army. He understands the value of time management and prioritizes his clients' needs, ensuring that they receive the highest level of support and education throughout the home buying or selling process.
MarkAnthony is committed to giving back to his community, supporting various non-profit organizations such as ShareTheMeal, Equality Texas, The San Antonio LGBT Chamber of Commerce, and the Black Aids Institute.
He has established himself as a prominent figure in the real estate industry, providing unmatched customer service and satisfaction to all his clients, regardless of whether they are first-time buyers, sellers, or experienced investors.
Luxury isn't a price point, but a carefully curated experience.
About MarkAnthony's VVA Rank
VVA3 is the second rank achieved. With these professionals they have reviewed the VA Lender Handbook's second half and another series of courses which total time to complete often surpass 12 hours of training. The goal of the courses and test series is the same as the series taken for VVA2, to break down the knowledge and challenge the fortitude of character of the professional. Not only have they completed two series of tests to qualify them for this rank, but we are also teaching them soft skills in communication. We are preparing our professionals to lead for your sake. How to lead correctly and not by hiding behind the shinies on their collars or some statement of "I've been doing this for so many years!" Leaders worth following have a mission worth following and lead with compassion for those following them. The most outstanding leaders have the heart to serve those under them. Our goal in creating Vetted VA is educating our professionals so they may take care of your needs and educate you with correct information to ensure that no matter what you are facing - you are well prepared to engage professionals with right and true resourced answers. All of our tests require 90% or higher to pass, and we cause failure to ensure our professionals are prepared to take on almost any situation.
At this rank you will now find these professionals on our map at VettedVA.com. You will find these professionals moderating in our Facebook Group of VettedVA for the Veteran and Active-Duty servicemembers and our Facebook Group of VettedVA for Professional Support. They are required to encounter every question and impact point as they did with the testing mechanism - with cited and sourced answers the inform and equip the community to be their own best advocate when working with any other professional. These professionals in VVA3 rank serve in Squads and Fire Teams to ensure there is active watch and engagement at all times. They are held accountable for presence, engagement, and performance.